May the Fourth be With You: Breathing Spaces and New Prescribed Form(s) for s8 Notices
Two (related) pieces of secondary legislation came into force yesterday (4 May 2021), both of which are particularly important for anyone specialising in residential landlord and tenant law.
First, the Debt Respite Scheme (Breathing Space Moratorium and Mental Health Crisis Moratorium) (England and Wales) Regulations 2020 entitles a qualifying individual debtor to apply for a 60-day 'standard breathing space' which is effectively a moratorium. It is worth reading the Regulations in full, but in summary: a debtor can make an application for a breathing space to a debt adviser. The adviser must initiate the breathing space if: (1) the individual satisfies the eligibility criteria (2) the individual is unable, or unlikely to be able, to repay some/all of his/her debt as it falls due; (3) the debt adviser considers a breathing space would be appropriate; and (4) the debts to be included are qualifying debts (Reg 24). During the moratorium period which follows, a creditor cannot take steps to enforce moratorium debts, which includes starting legal proceedings or serving a section 8 notice on grounds 8, 10 or 11 (Reg 7, para 7). Moratorium debts can include rental and mortgage arrears (although do not include secured debts which do not amount to arrears in respect of secured debt – Reg 5 and 6). If there are proceedings already on foot at the start of a moratorium, the creditor must inform the court of the moratorium. Regulation 5 provides that any pending action may proceed, but this is subject to regulation 7, which requires the court must take all necessary steps to ensure that any action or proceedings to enforce a court order or judgment which concerns a moratorium debt (including holding a hearing) does not progress during the moratorium period. During a breathing space moratorium, a debtor must still make payments due in relation to an ongoing liability (Reg 16(2)). Failure to do so can result in the moratorium period being cancelled at the midway review by the debt adviser (Reg 17). The Regulations also make provision for mental health crisis breathing spaces (with stronger protection than standard breathing spaces). These are only available to persons receiving mental health crisis treatment.
The second set of regulations are the Assured Tenancies and Agricultural Occupancies (Forms) (Moratorium Debt) (Consequential Amendment) (England) Regulations 2021. These create a new prescribed form for Section 8 notices, the notes to which give tenants information about the aforementioned breathing space regime.
These regulations are problematic in two respects.
First, the new prescribed form as it appears in the schedule to the regulations has not been updated to reflect the amended notice periods for section 8 notices (and has reverted back to the old pre-Covid timescales). The version which has been uploaded to the Gov.uk website (available here https://www.gov.uk/guidance/assured-tenancy-forms#form-3) does contain the correct notice periods, but strictly is not the form required by the regulations.
Second, the regulations came into force very shortly after they were made (the following working day, to be precise), with no transitional provisions. The upshot is that those practitioners and landlords who served section 8 notices towards the end of last week will need to think very carefully about whether their notice will be deemed served prior to 4 May 2021 – if not, the notice could well be invalid for failing to comply with the new regulations (notwithstanding that they may well not have even existed at the time the notice was drafted and posted).
IMOGEN DODDS
FALCON CHAMBERS
5 May 2021
---
---
Back to articles
What We Do
Resources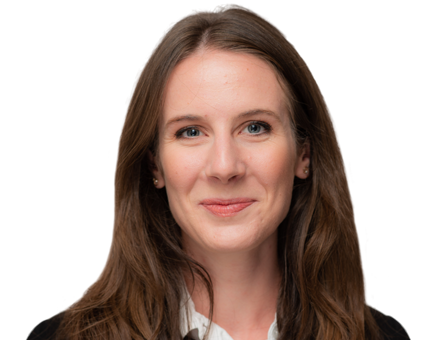 Imogen Dodds